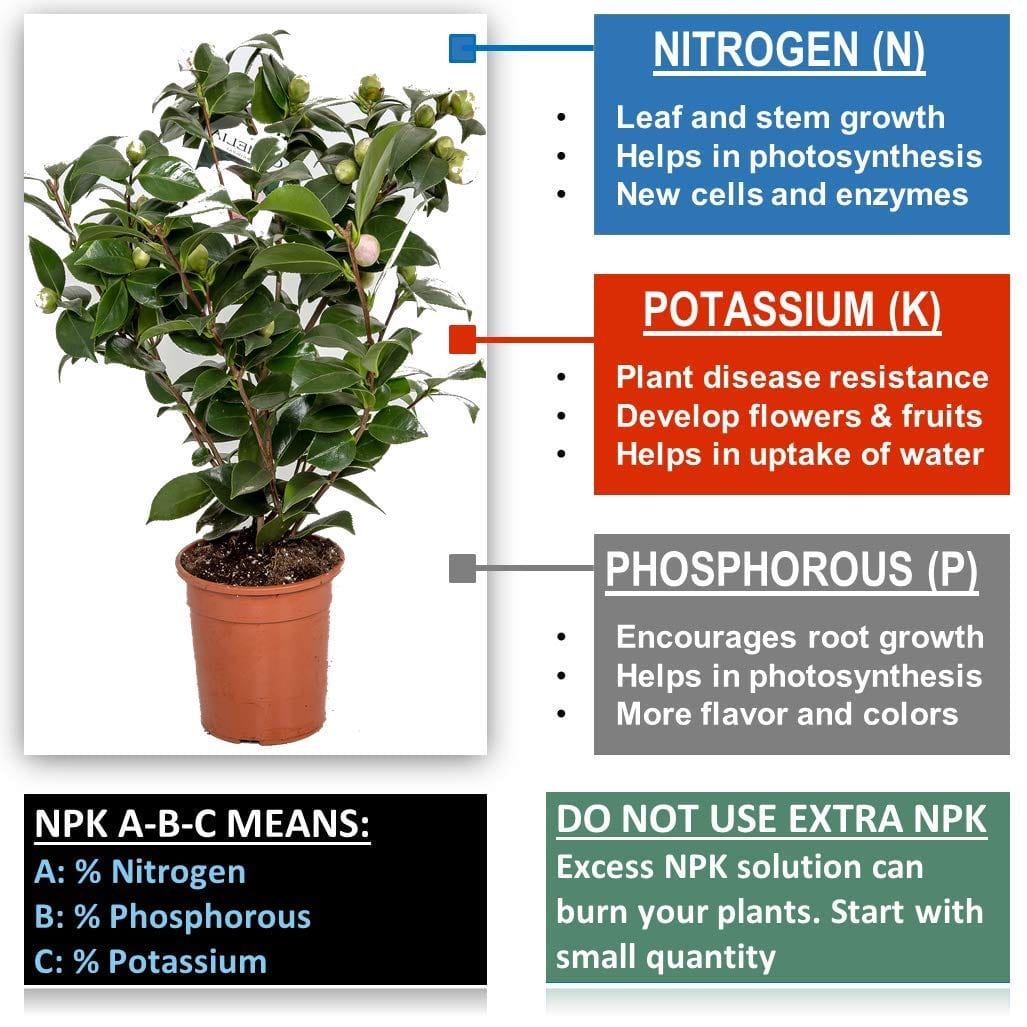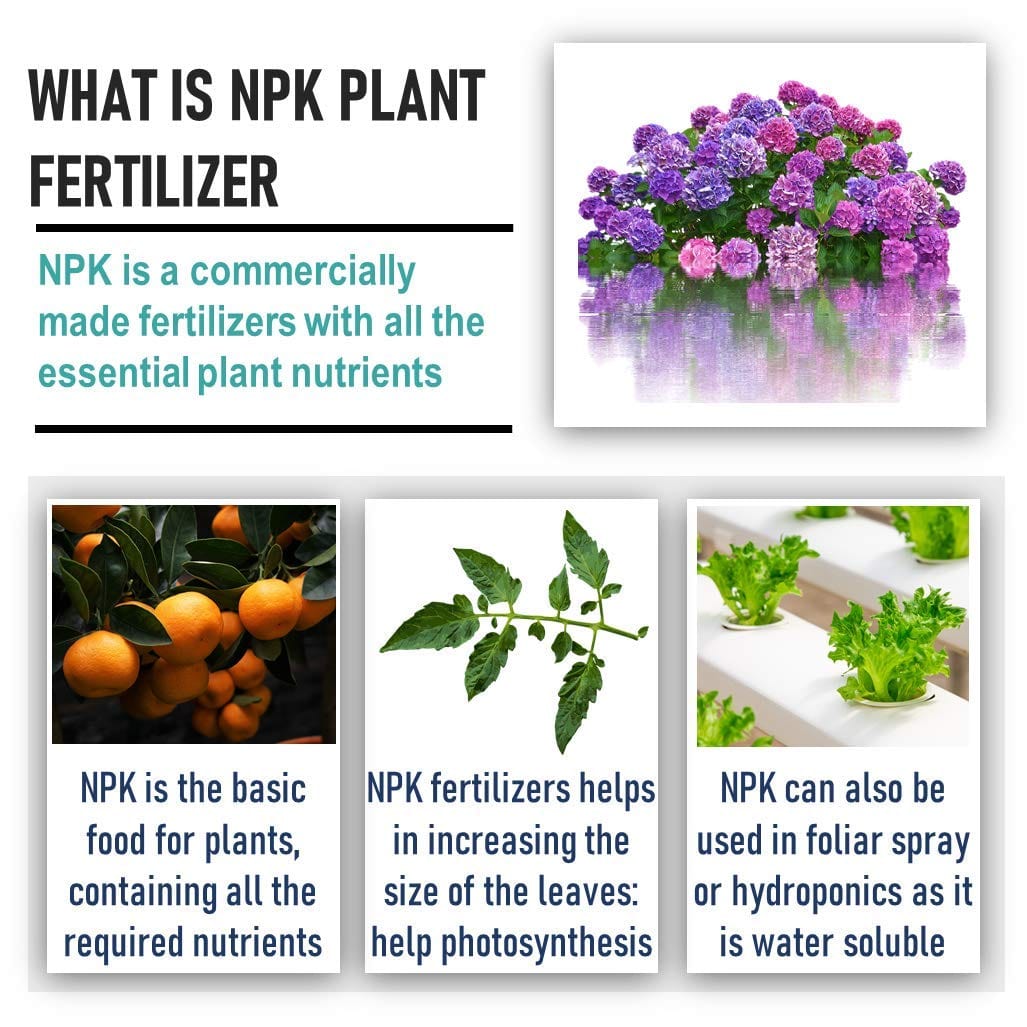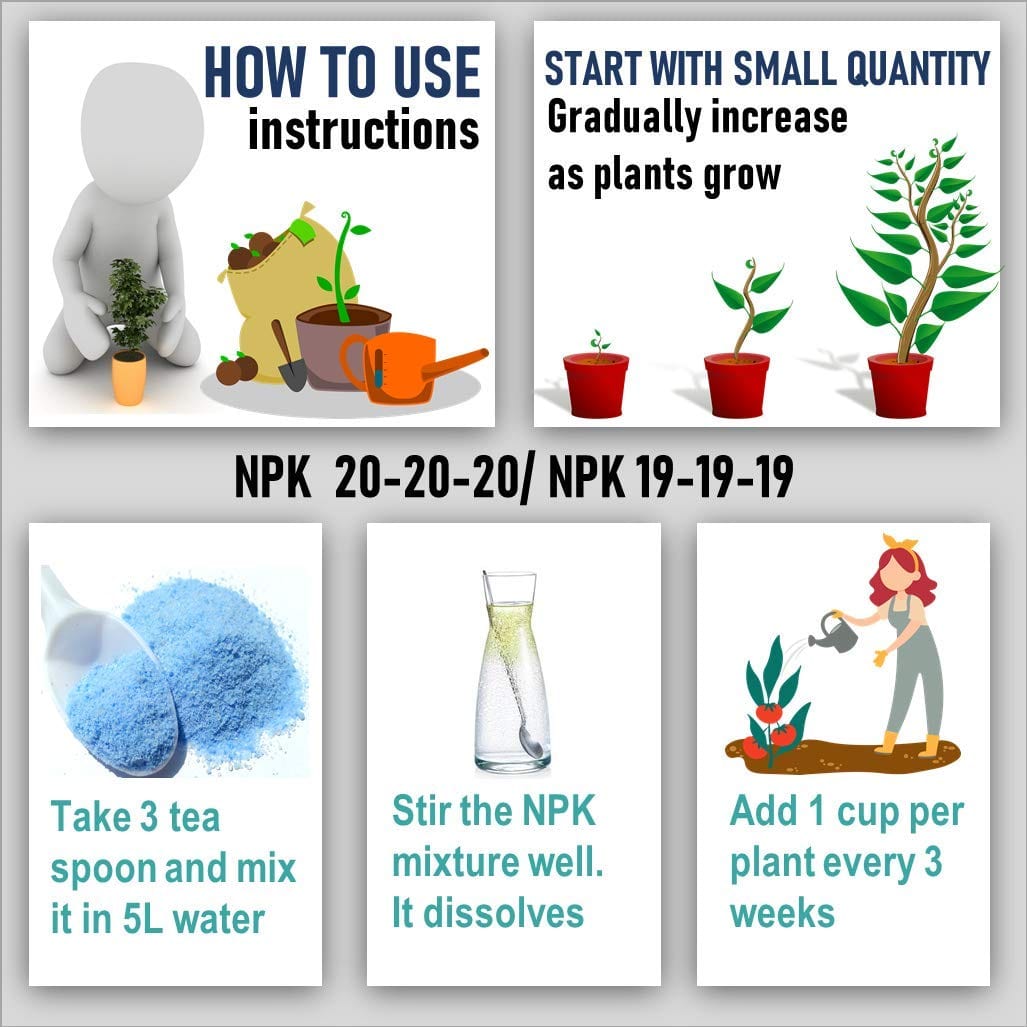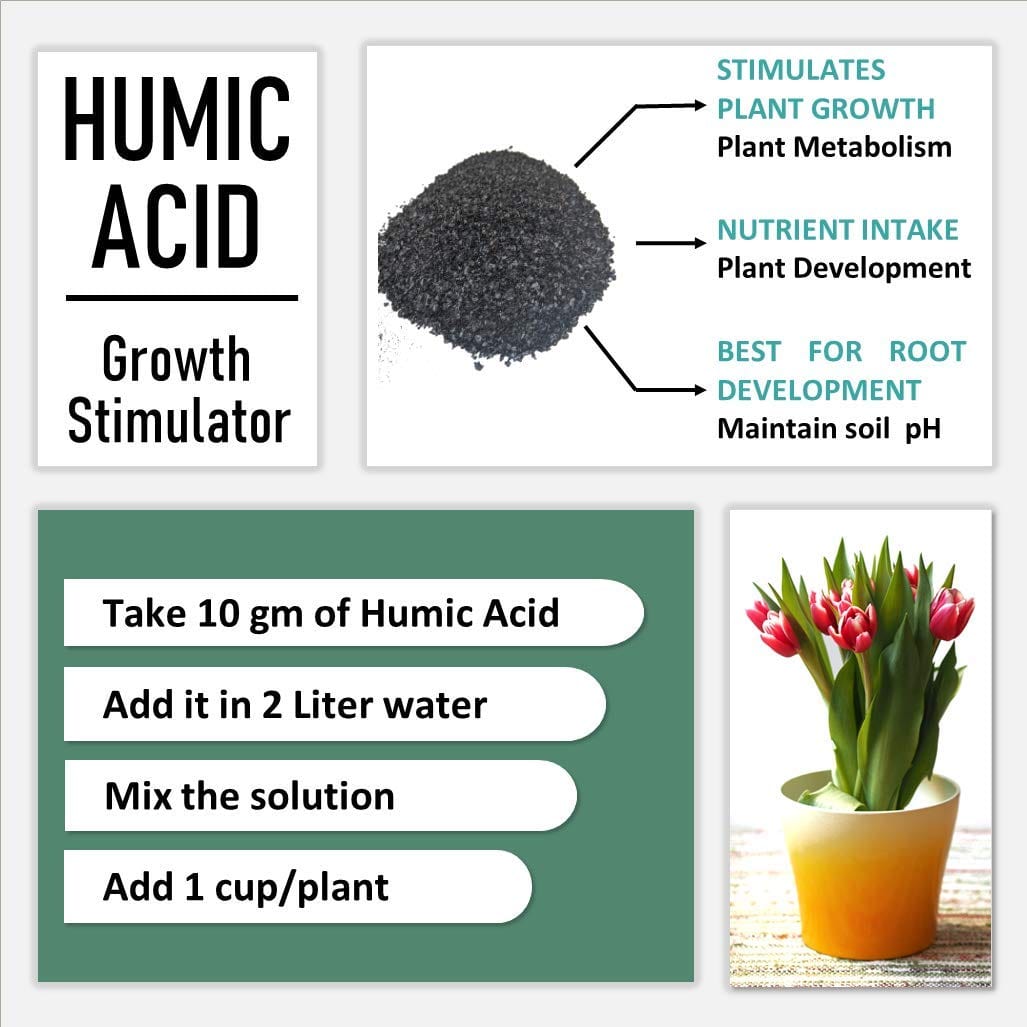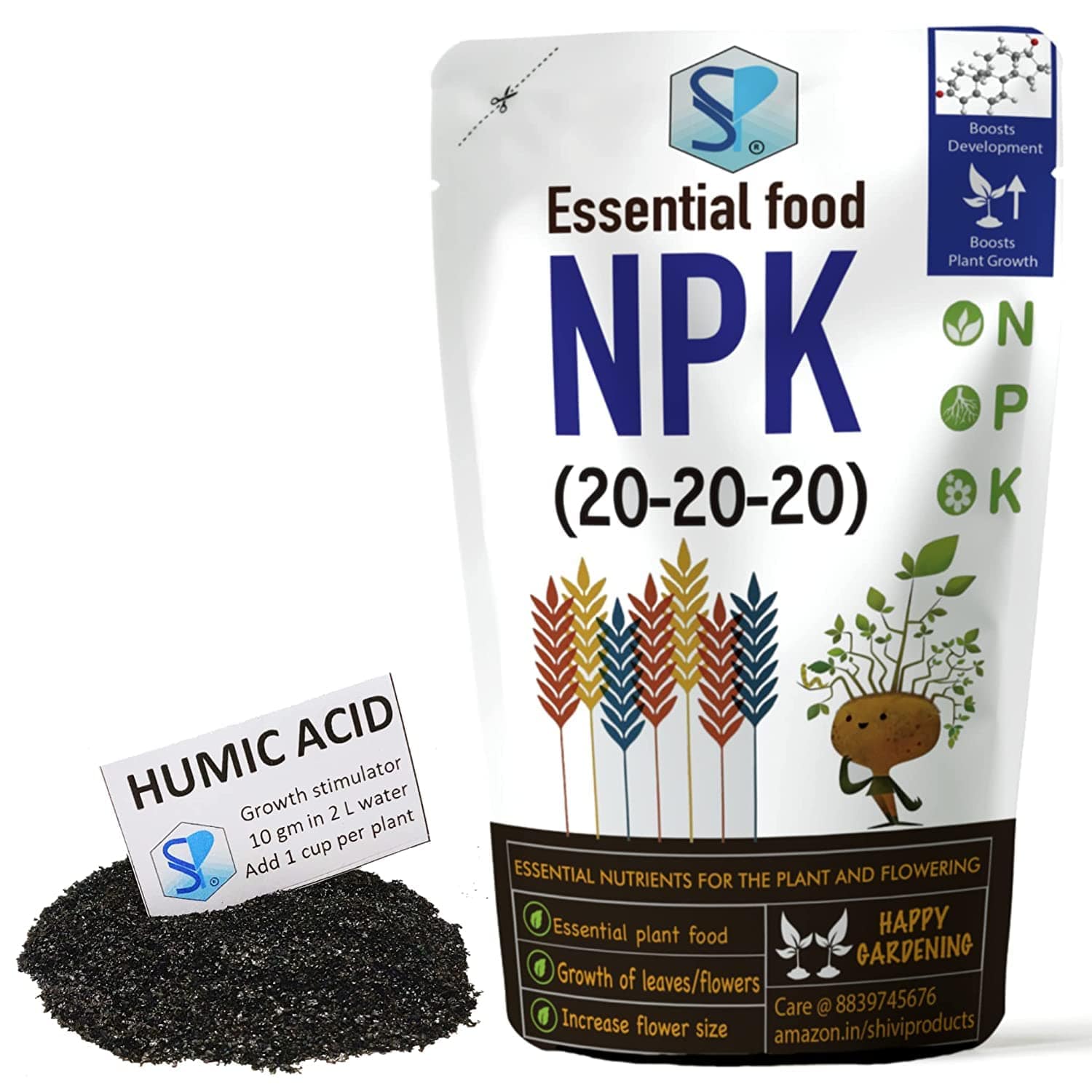 NPK 20-20-20 Fertilizers + Organic Humic Acid Fertilizer
Water Soluble and It Contains all the required nutrients for plants. Can also be used for hydroponics.
Essential for vegetative growth in early stages and seed and flower formation in later stages.
Add more if plants looks pale (color of leaf turns light) and during flowering stage.
Start with small quantity and increase gradually.
Nitrogen phosphorus and potassium are the basic nutrients required by plants for growth and flowering. Performs very well for flowering plants and fruit-bearing plants. Increases the quantity and size of fruits, leaves and flowers.
N-nitrogen(20%) P-phosphorous(20%) K-potassium(20%),Used in hydroponics also. Nitrogen is a major component of chlorophyll, amino acids, the building blocks of proteins. Phosphorus is essential for the general health and vigor of all plants. Potassium helps plants use water and resist drought and enhances fruits and vegetables.
Humic acid is one of the major components of organic matter found within nature's most fertile soils, increases plant metabolism and nutrient intake and improves plant development. Humic acid increases nutrient uptake, drought tolerance, and seed germination. It increases the microbial activity in the soil, making it an excellent root stimulator.
It will help to aerate the soil from inside. It will also help to lower the pH of the soil to a more neutral level and will flush high levels of salts out of the root zone. Natural and Organic plant-growth stimulator, help to promote better plant health and growth. Promotes better germination of seeds. Increase water infiltration and water holding capacity.
Take 1/half teaspoon NPK 20 20 20 Fertilizer>>Mix it in 2 Liters of Water>>Mix the solution well Add 1/half tea cup per plant per week (or 3 week for small plants)>>Foliar spray or Note: add dilute solution to plant not close to roots).
Regular price

Rs. 299.00

Sale price

Rs. 199.00

Unit price

per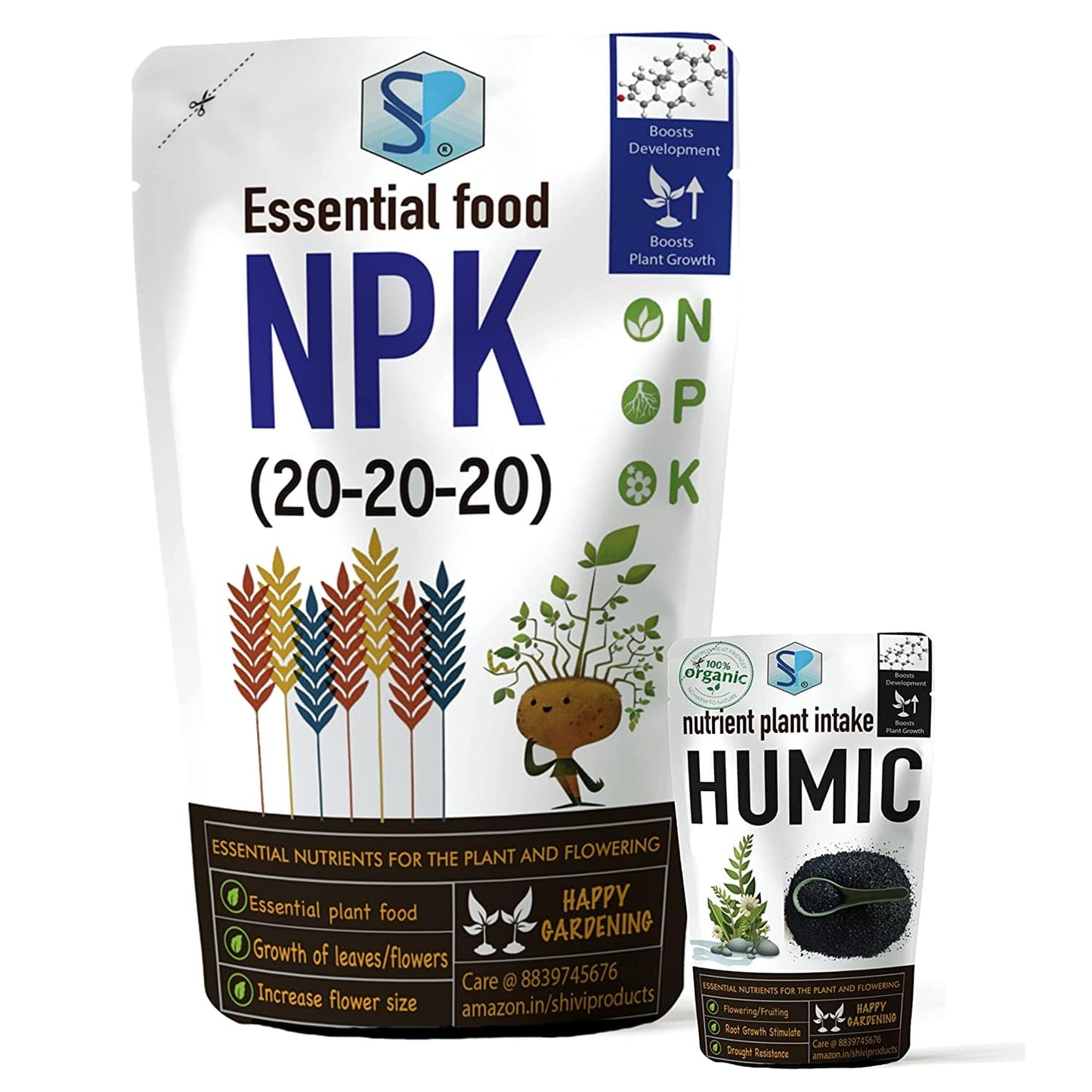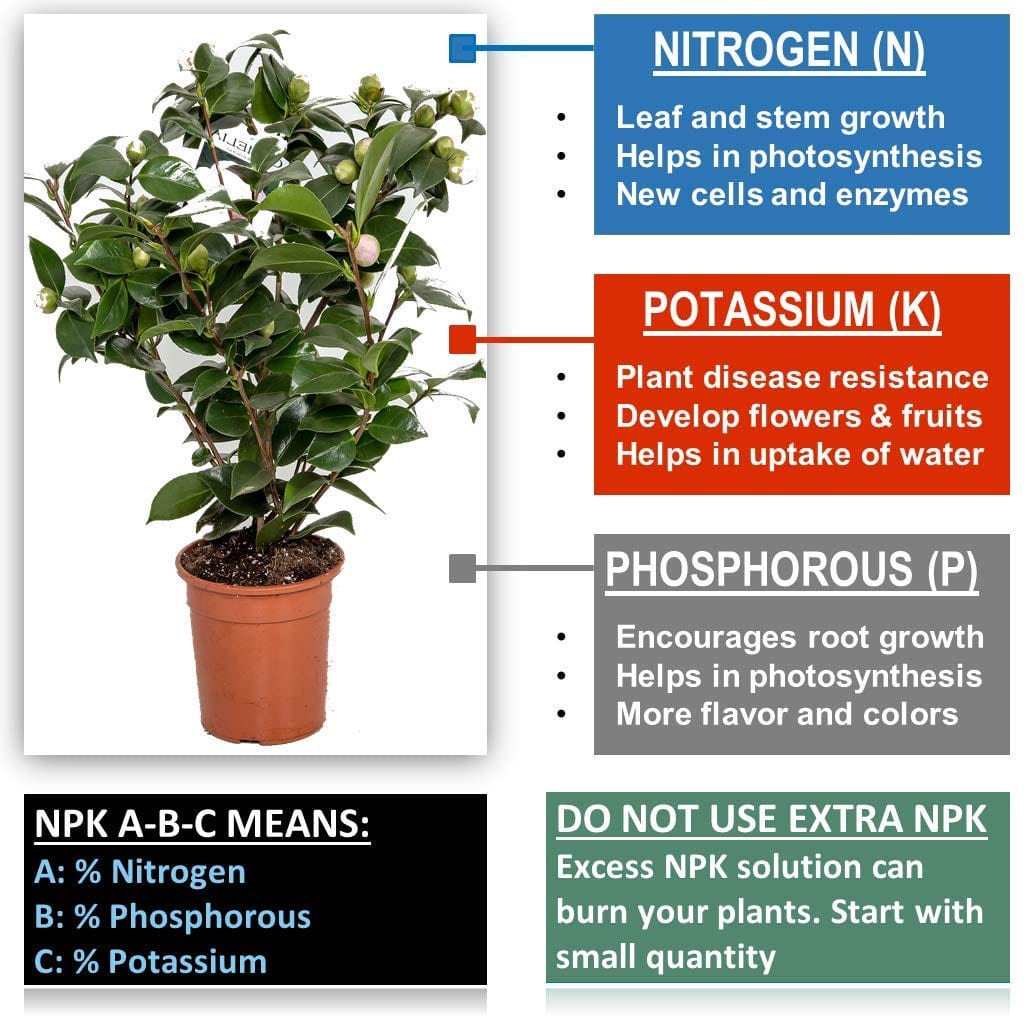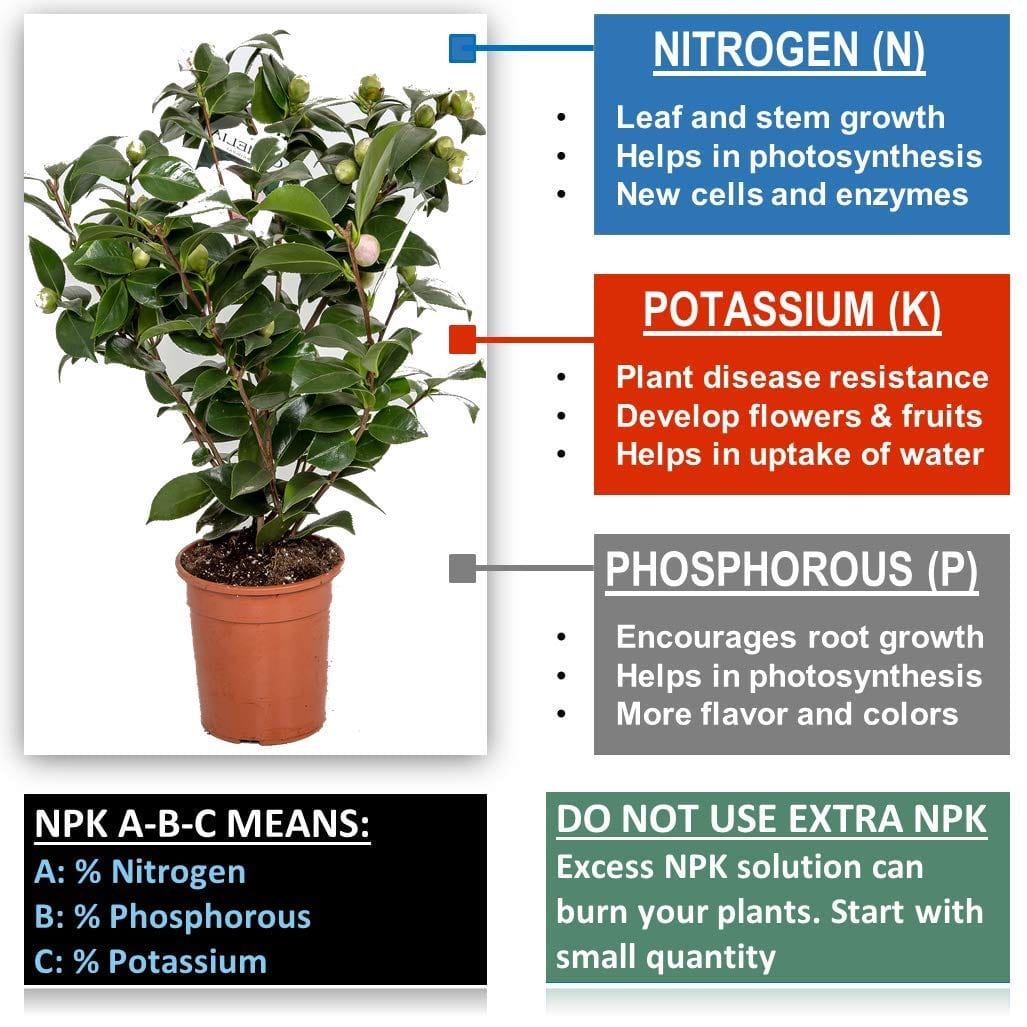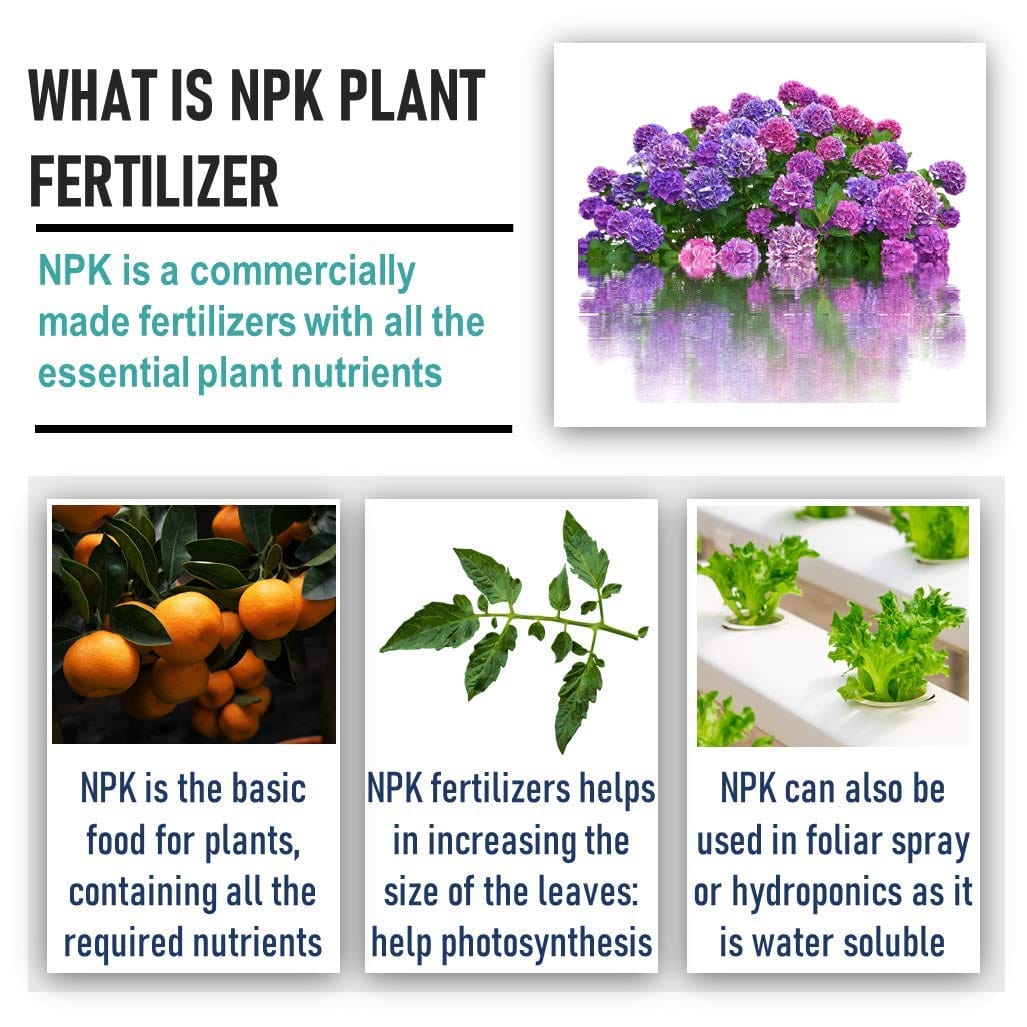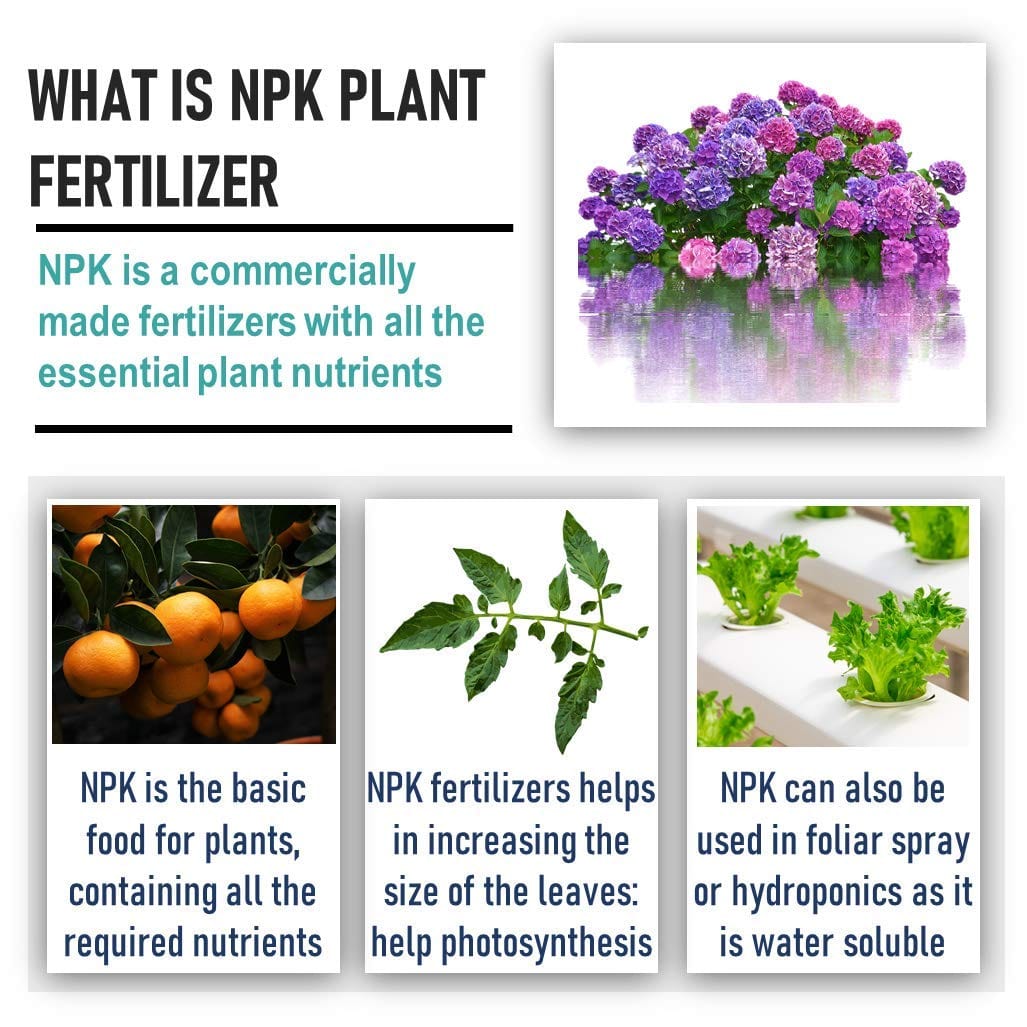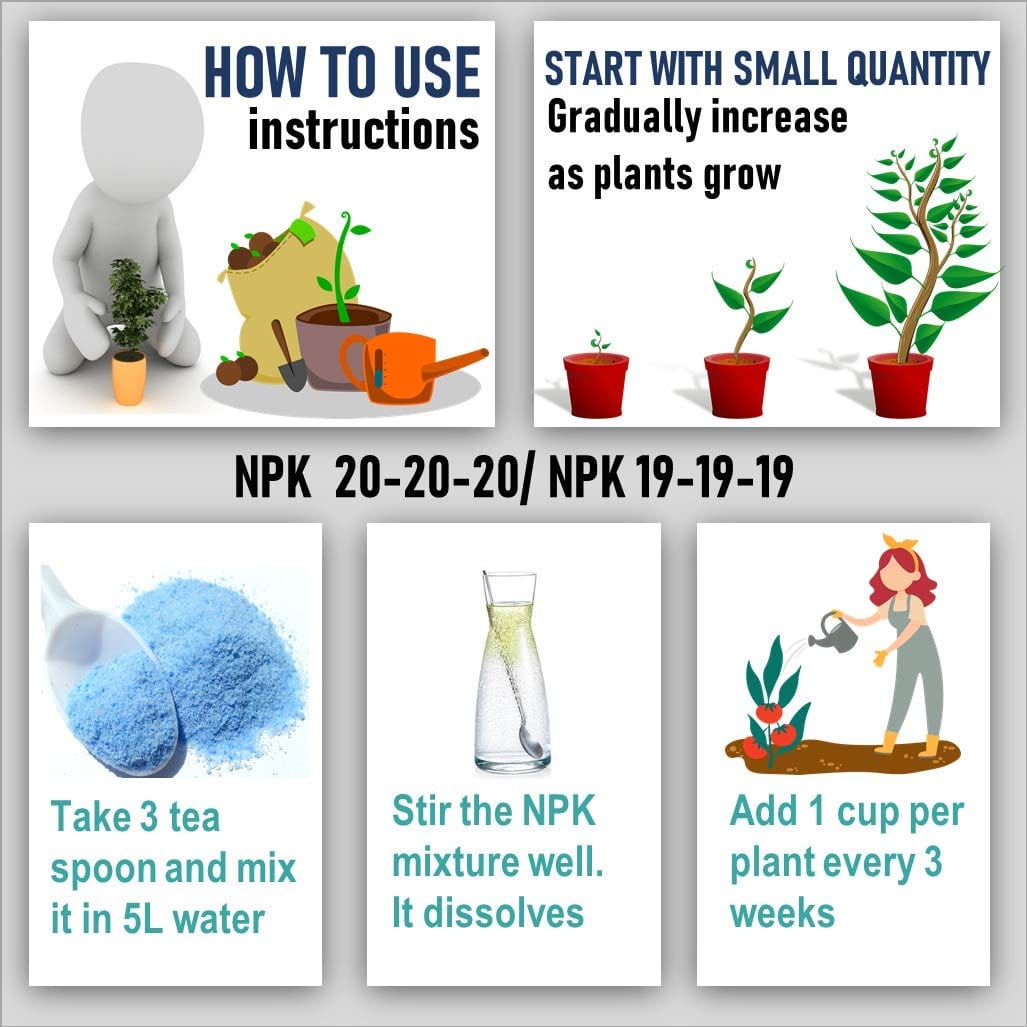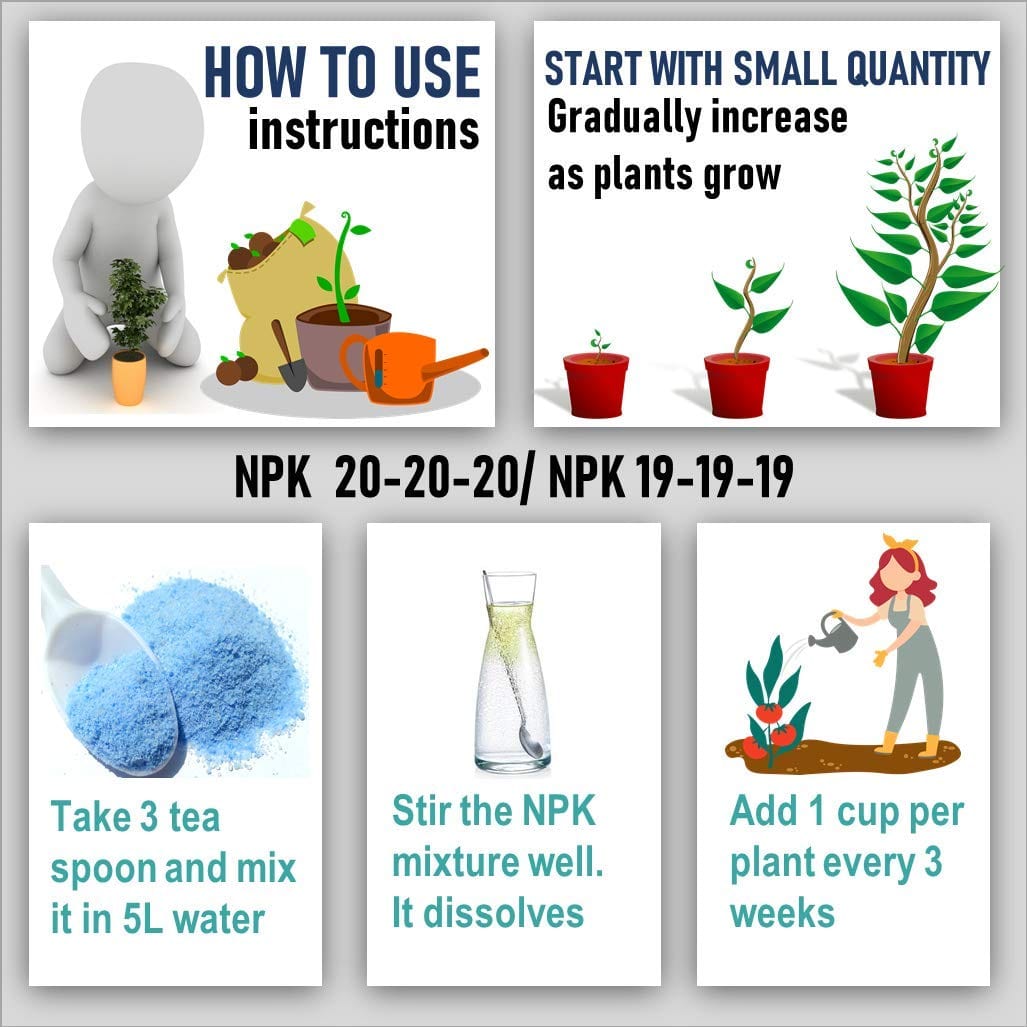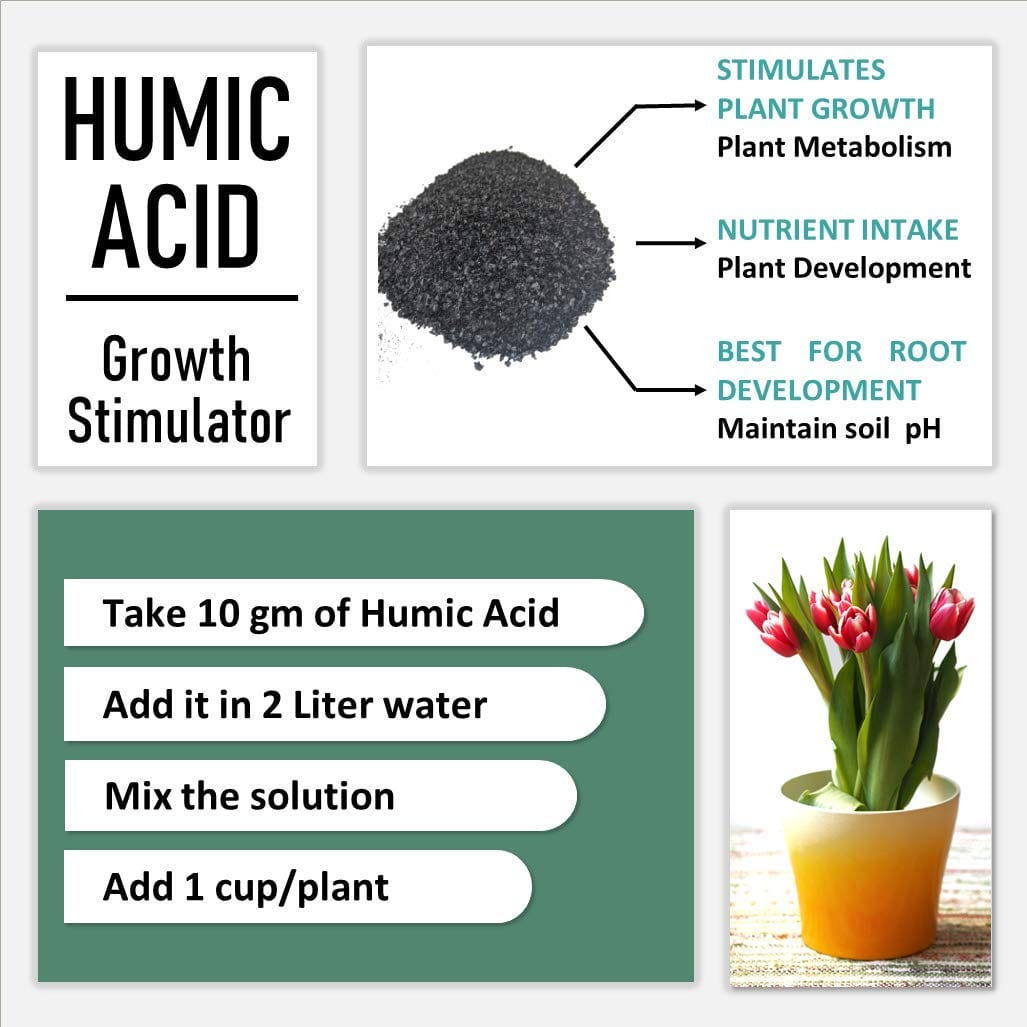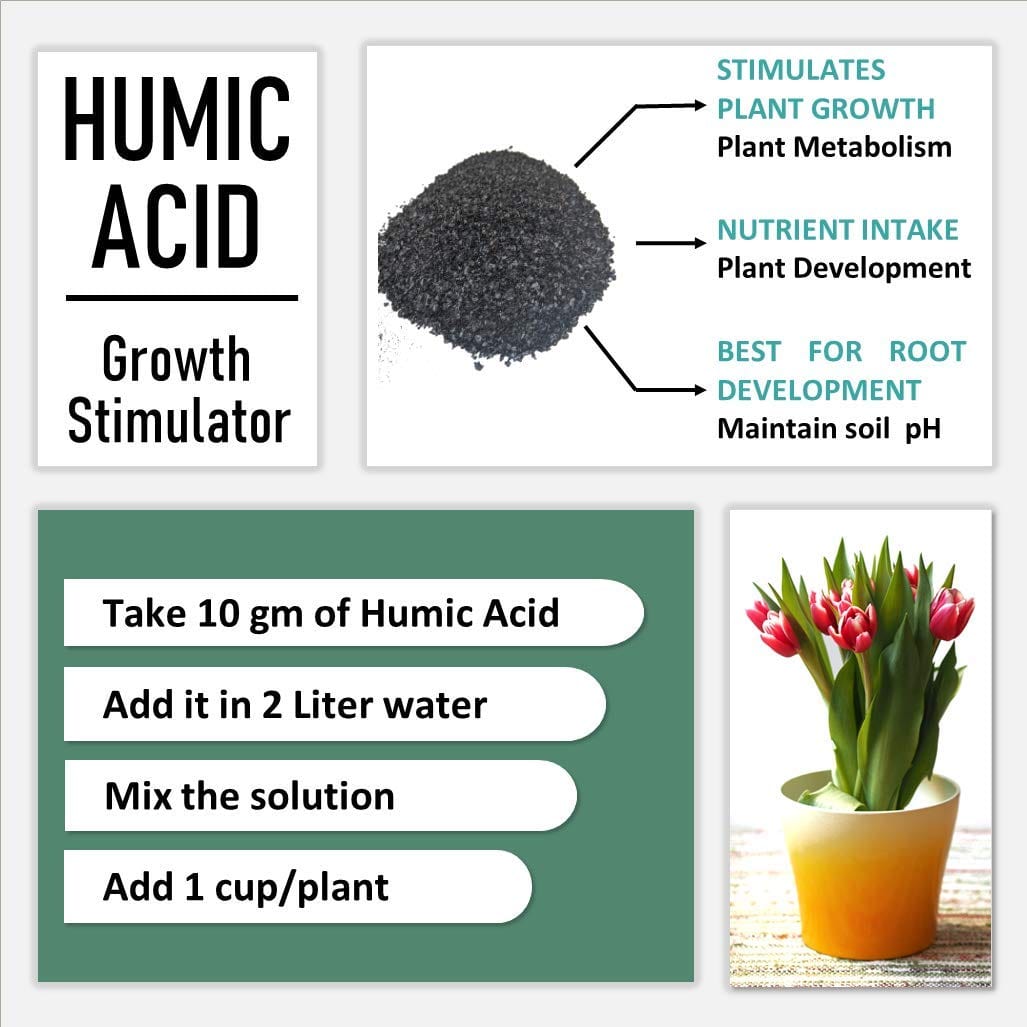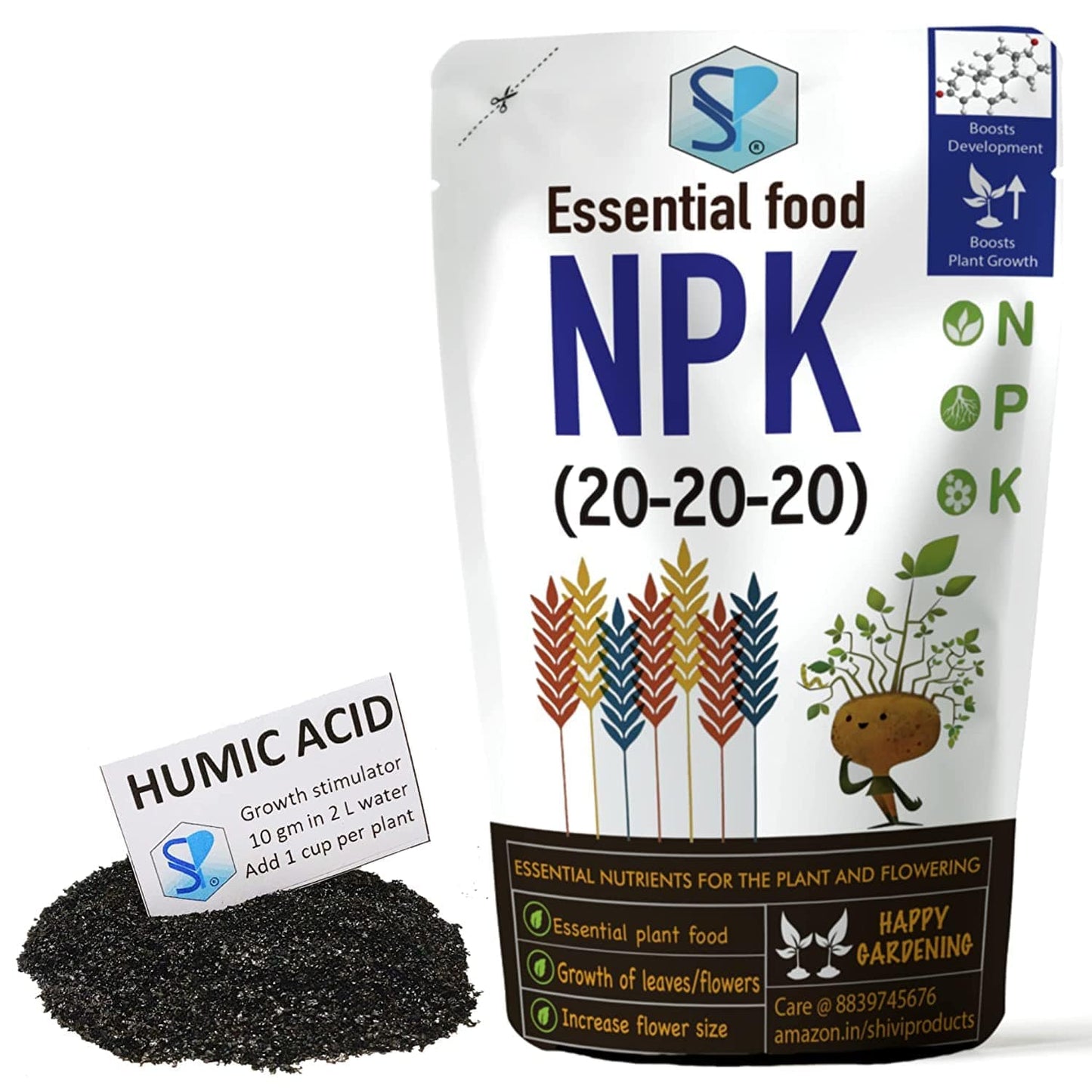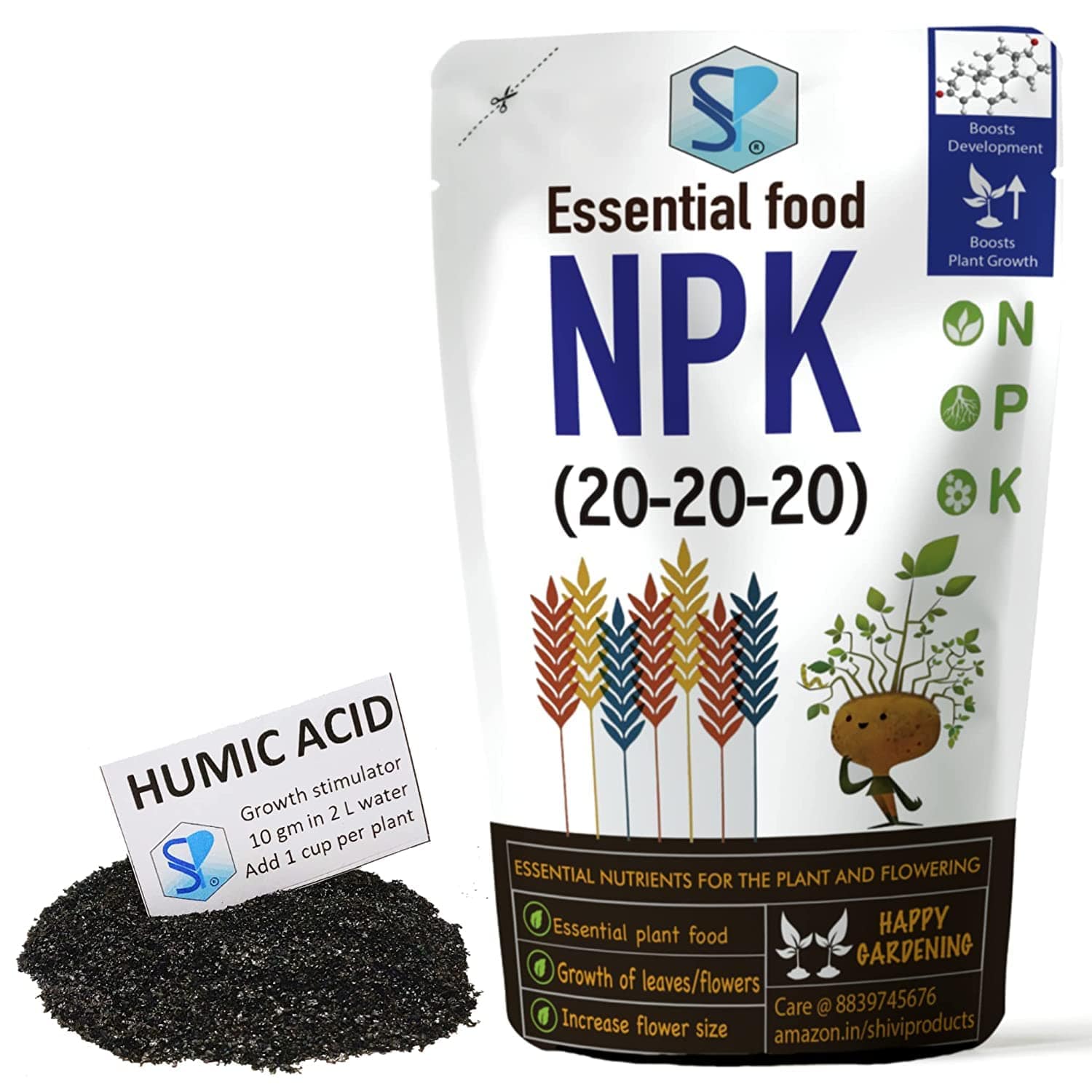 Product Specifications
| | |
| --- | --- |
| Use Location | Open Lawn Garden, Balcony & Terrace, Road-Highway Median, Roadside-Highway Sides, Boundary Wall Outside |
| Soil-Fertilizer-Plant Protection | Organic Fertilizer, Humic Acid |
Technical Details
Product Details
| | |
| --- | --- |
| Product Type | Soil & Fertilizer |
| Product Title | Shiviproducts NPK 20-20-20 Fertilizers + Organic Humic Acid Fertilizer (Free Sample) |
| Brand | Shiviproducts |
| Items Included | Fertilizer (400gm) and Organic Humic Acid Fetilizer (Free Sample) |
| Warranty | Warranty not applicable |
| Country of Origin | India |
| HSN Code | 31052000 |
| Product Dimension | Length 10 cm x Width 10 cm x Height 9 cm |
| Seller Name | Jagdamba Colony Phase 2,Seepat Road,Near dreams Imperia Apartment,Bilaspur- Chattisgarh- India-495006 |
Returns & Cancellation
This product is returnable within 7 day. For more details, please refer to Plantlane's Cancellations, Returns & Refunds Policy