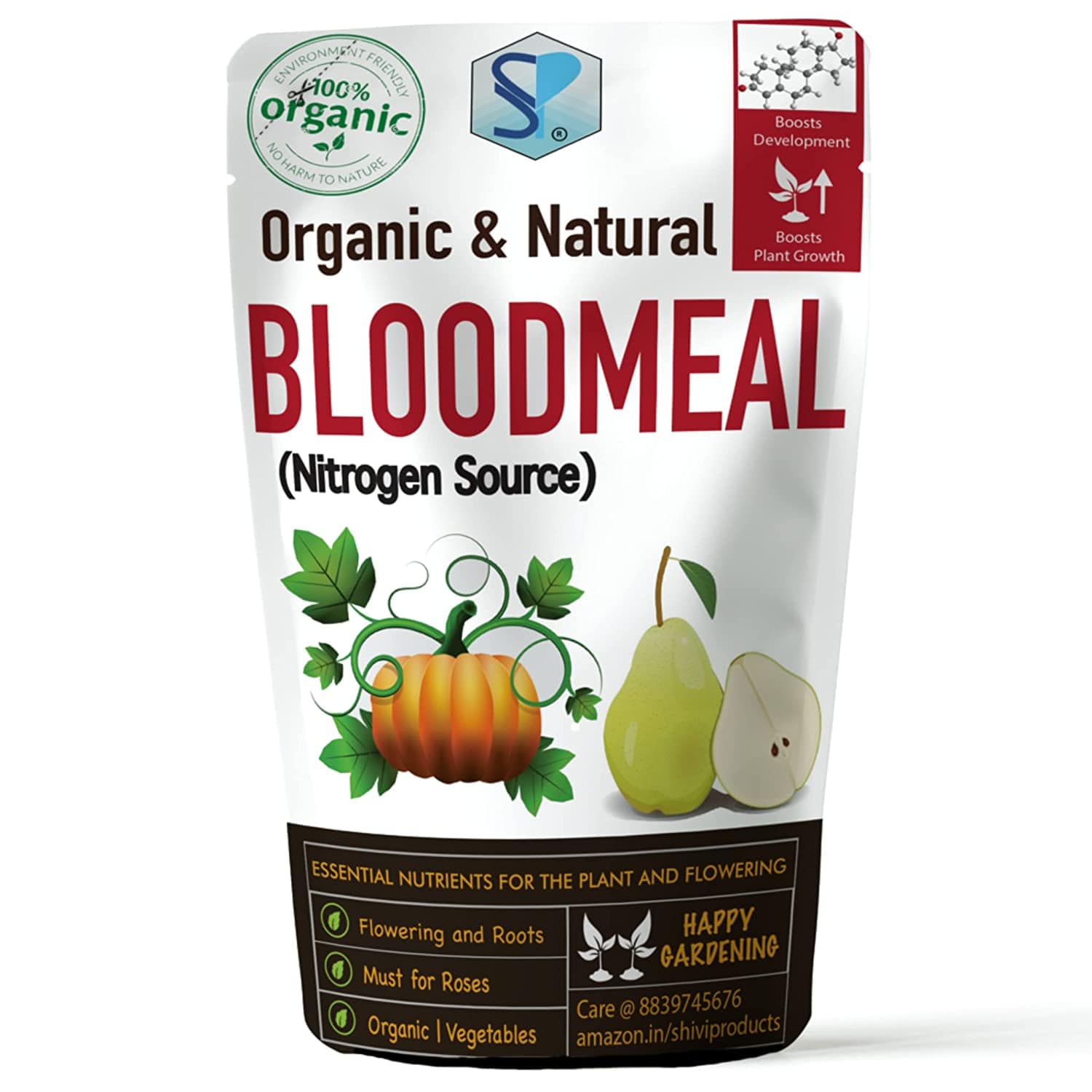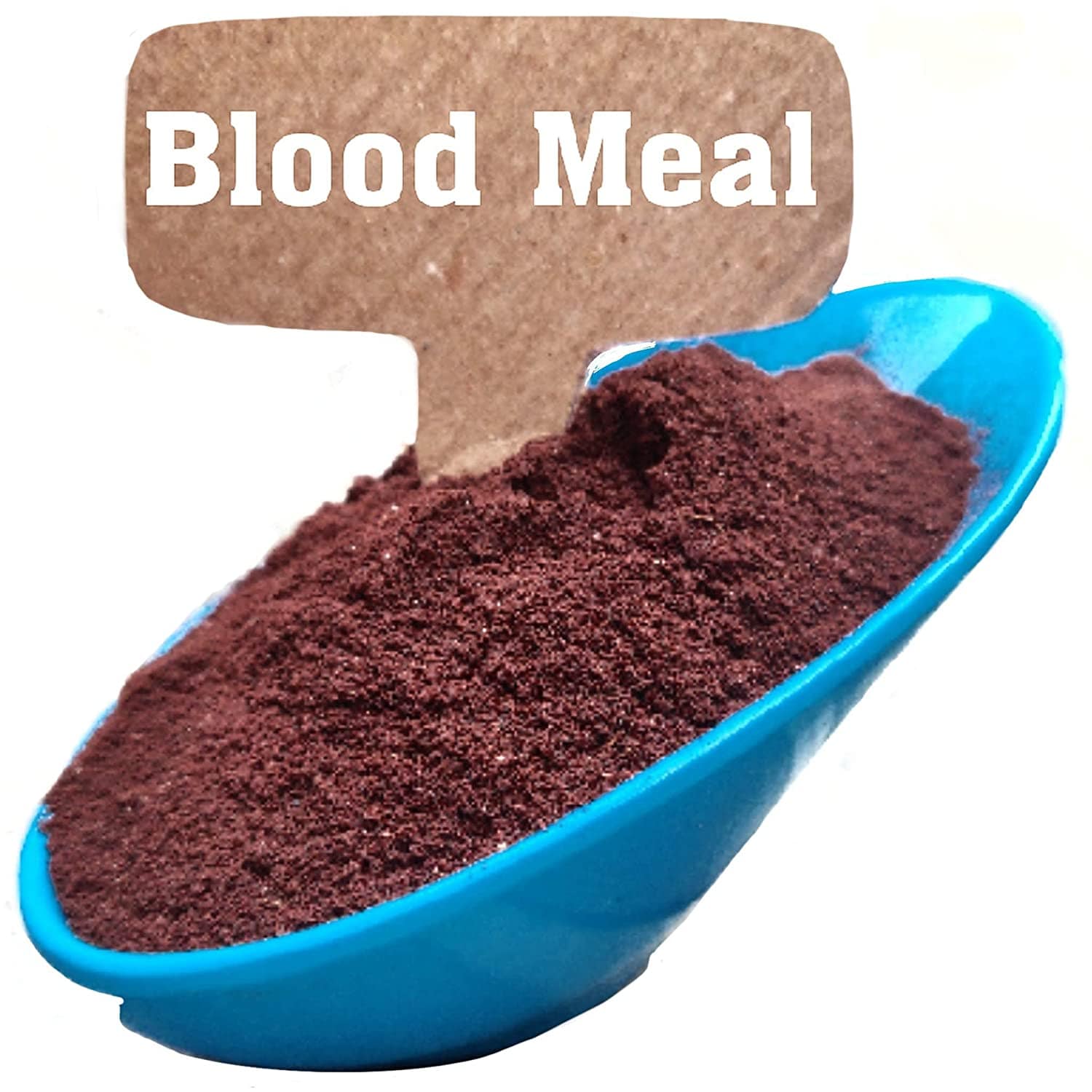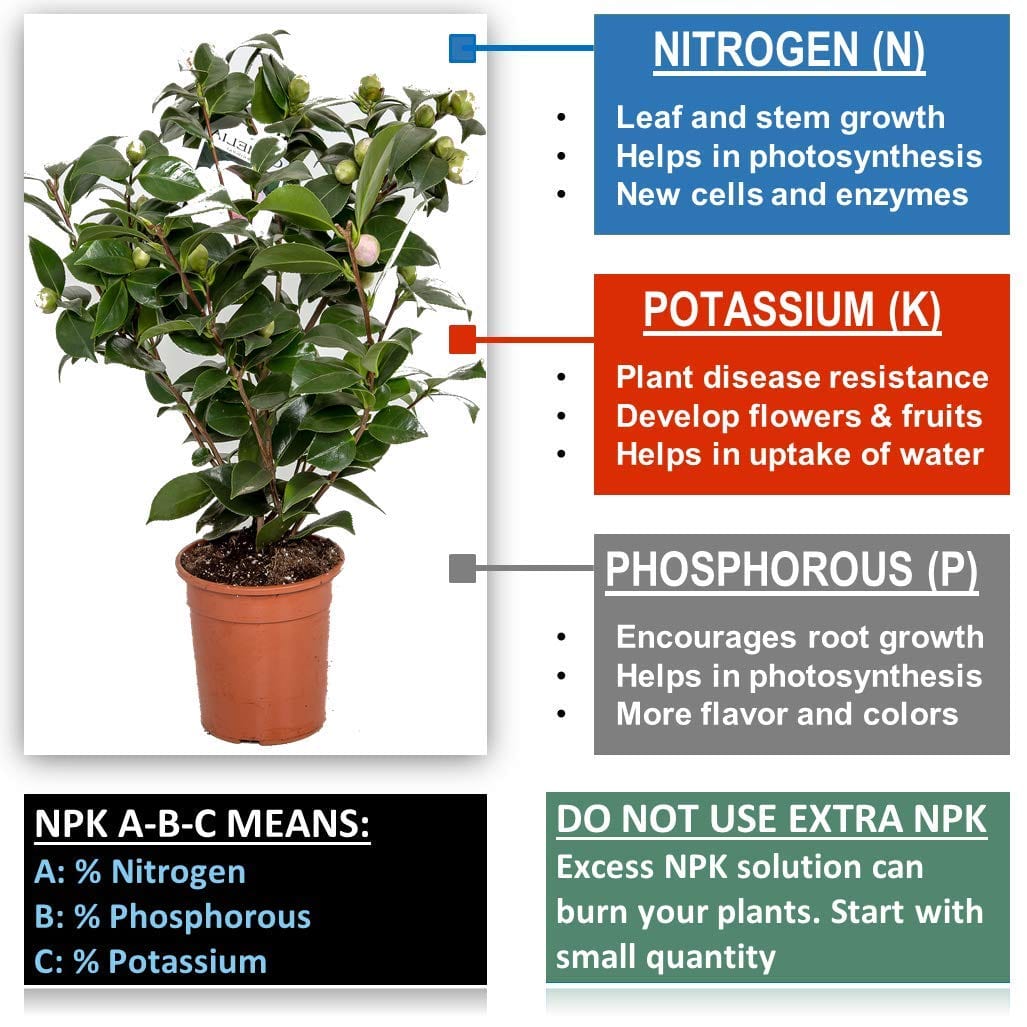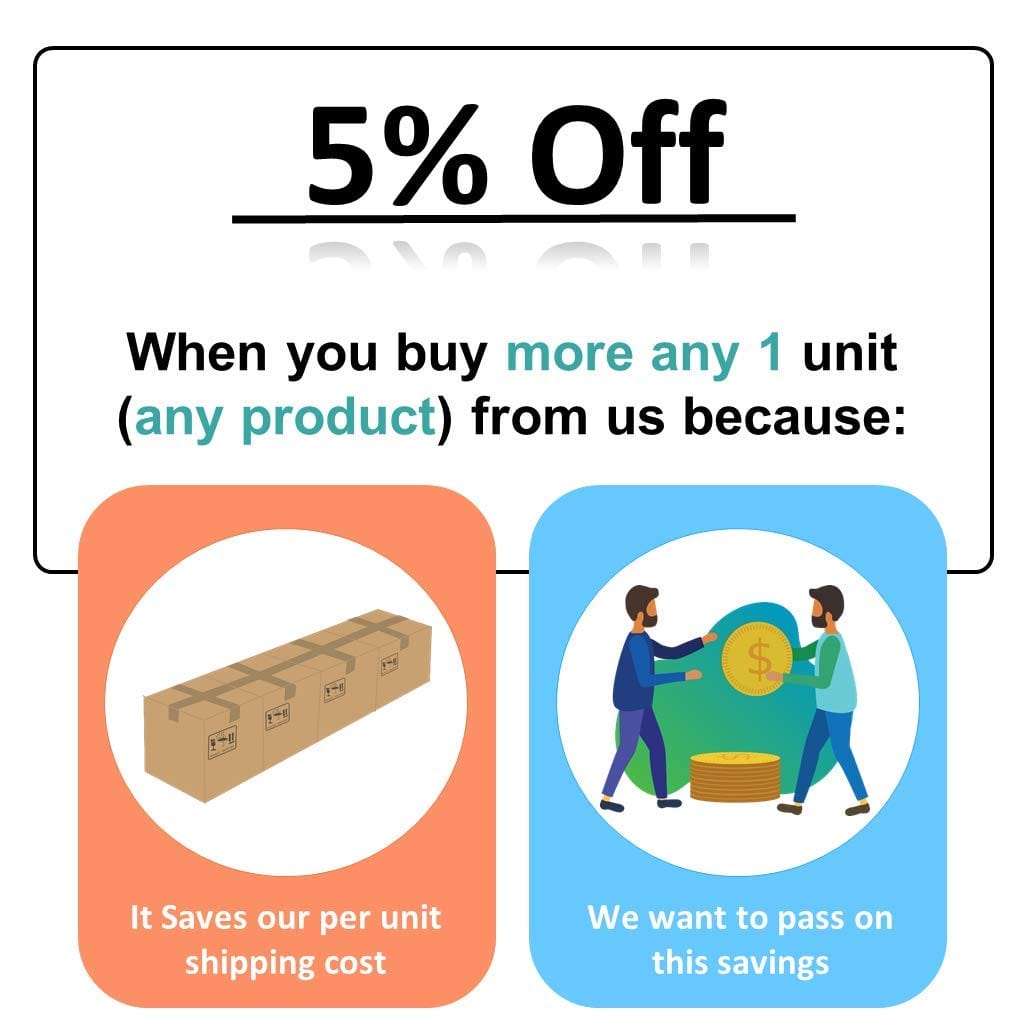 Organic Blood Meal (450 gm)
Organic and natural source of nitrogen. Nitrogen is one of the three basic nutrients required by all plants.
Nitrogen helps in growth of leaves and photosynthesis. It is most required by leafy vegetables.
Nitrogen is required during the growth stage for development of roots, stem and shoots (and leaves). Very useful for show plants.
Organic and natural. It is prepared from the blood of dead animals by drying it and converting it into a powder.
DO NOT ADD excess blood meal as excess nitrogen can burn the roots of the plants. Start with small quantity and increase as plants grows.
Organic and Natural | Perfect for fruit trees.
Blood meal is pretty much as the name says. It is dried animal blood obtained from dead animals. The blood is collected and then dried to make a powder. It provides a natural and organic source of NPK (nitrogen phosphorous and potassium -- needed by all plants)
An Organic fertilizer It is made completely from organic raw material. It decomposes and provides organic matter to the soil. Healthy Fruits and Flower It enhances growth of Healthy Fruits and Flower Good for Vegetables and kitchen Gardening It is very good for vegetables indoor and outdoor kitchen gardening plants
Loosen the soil first for better aeration and well mixing with soil. Take 1-2 teaspoon of blood meal for indoor. 1-2 tablespoon of blood meal for outdoor gardens. Add it to the soil near the roots of the soil. Add 4 kgs of blood meal in 100 sq feet. Start with small quantity and gradually increase. Repeat every month or in 3weeks.
Regular price

Rs. 299.00

Sale price

Rs. 189.00

Unit price

per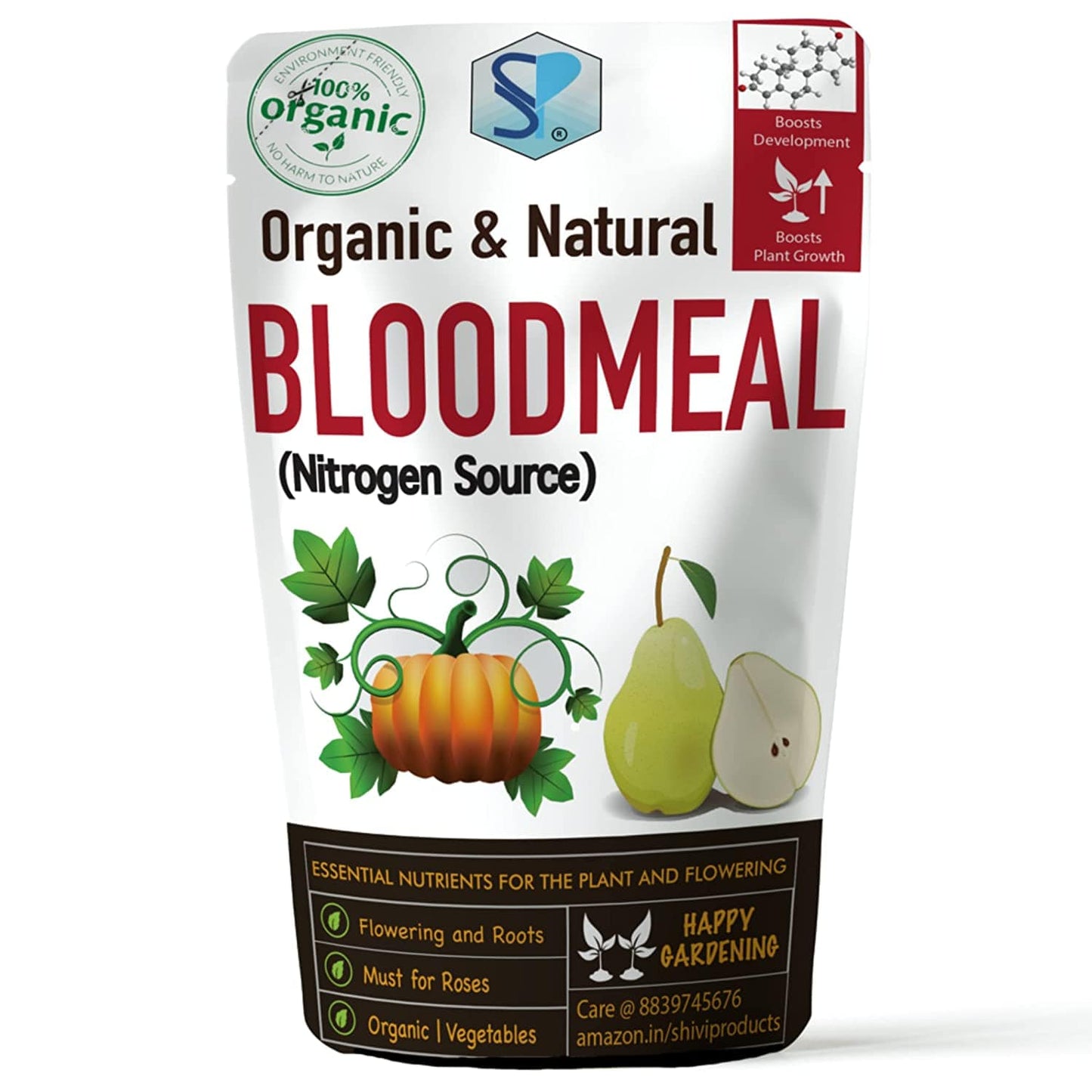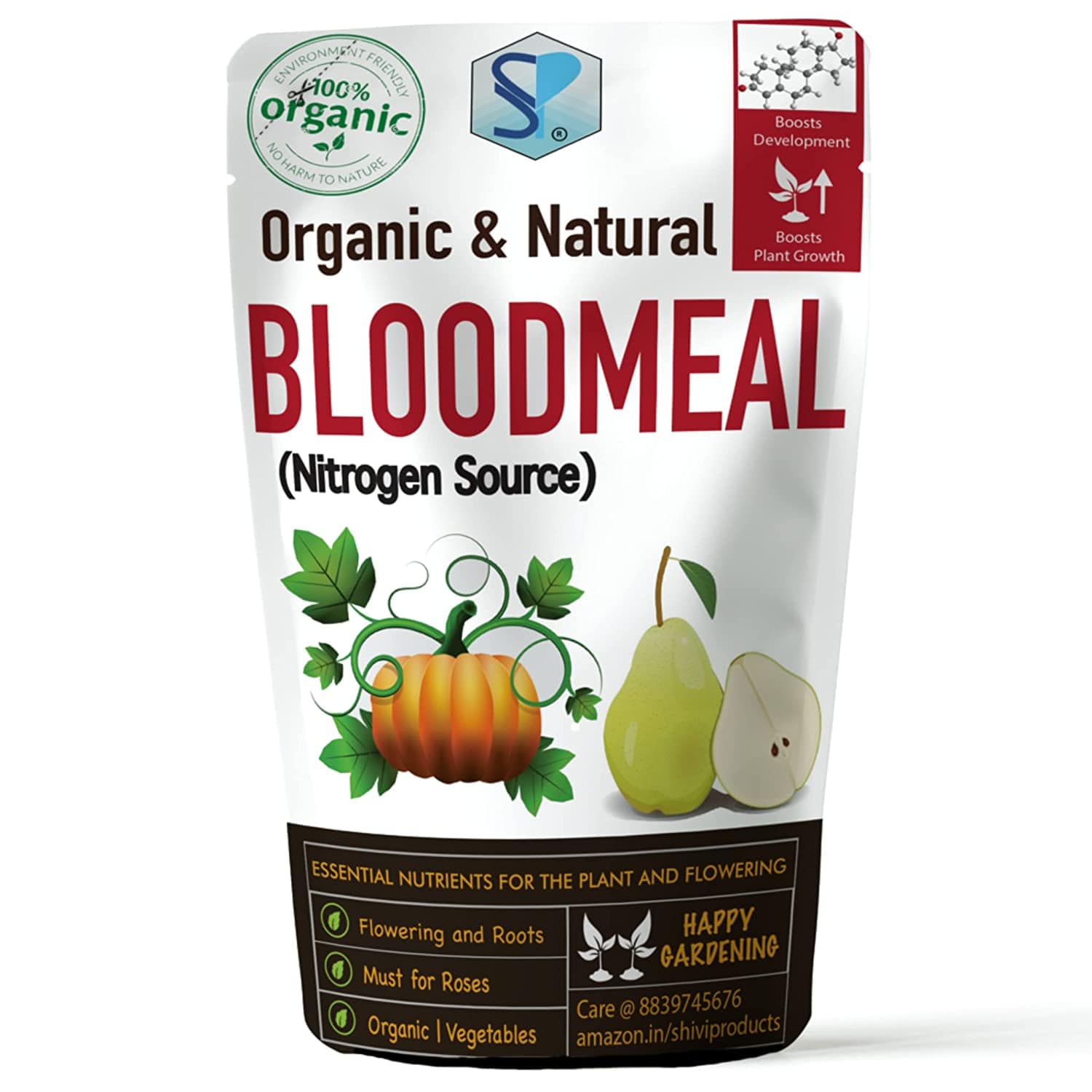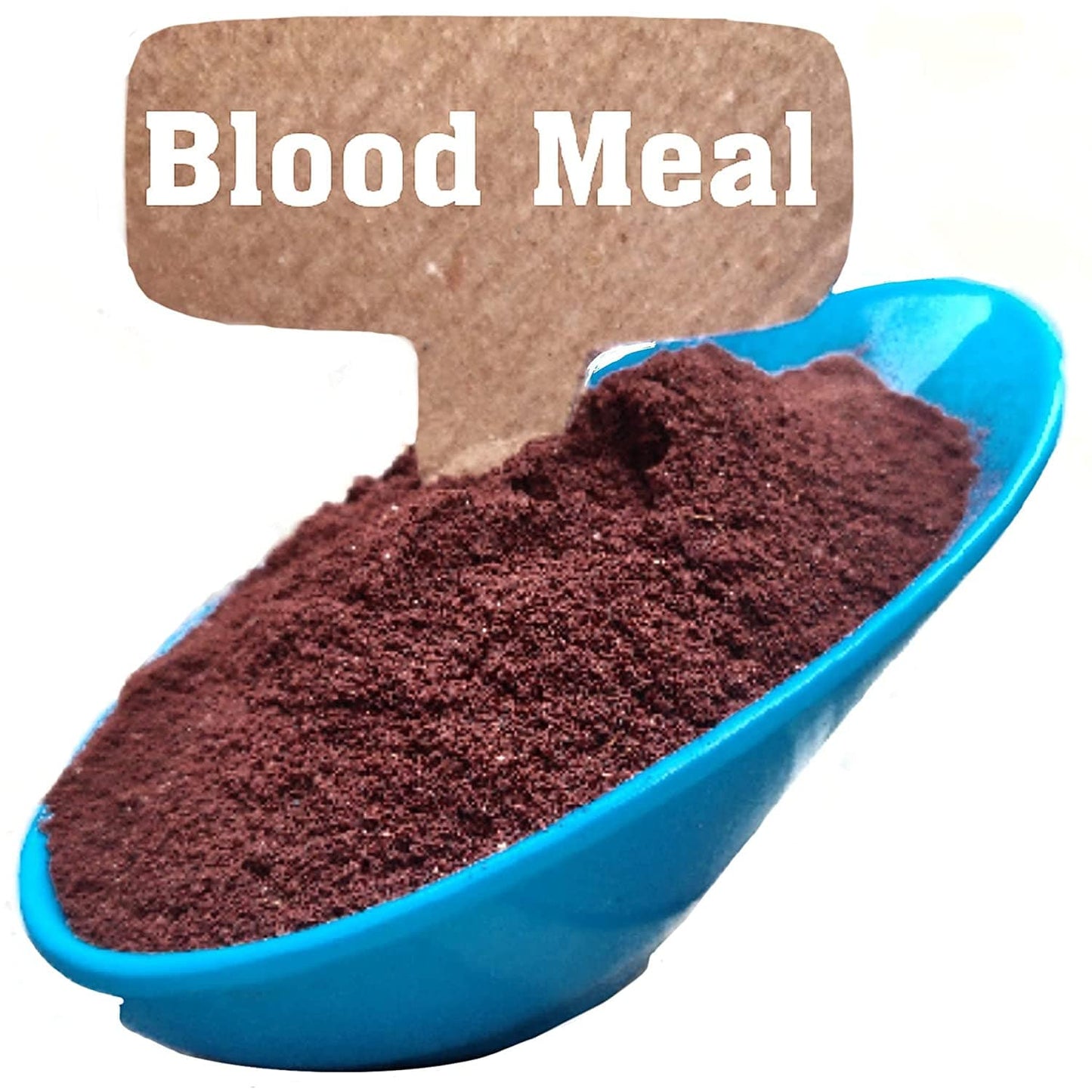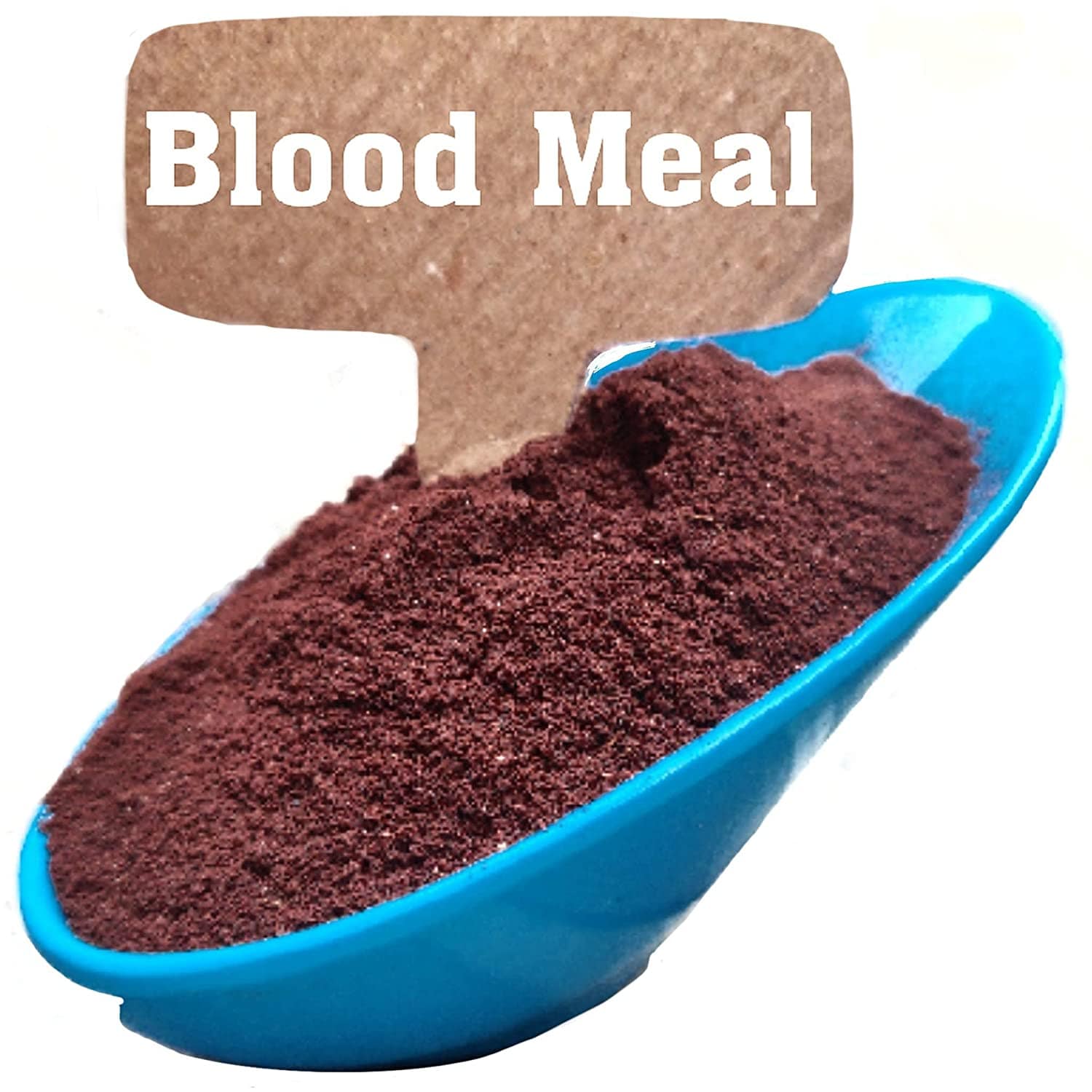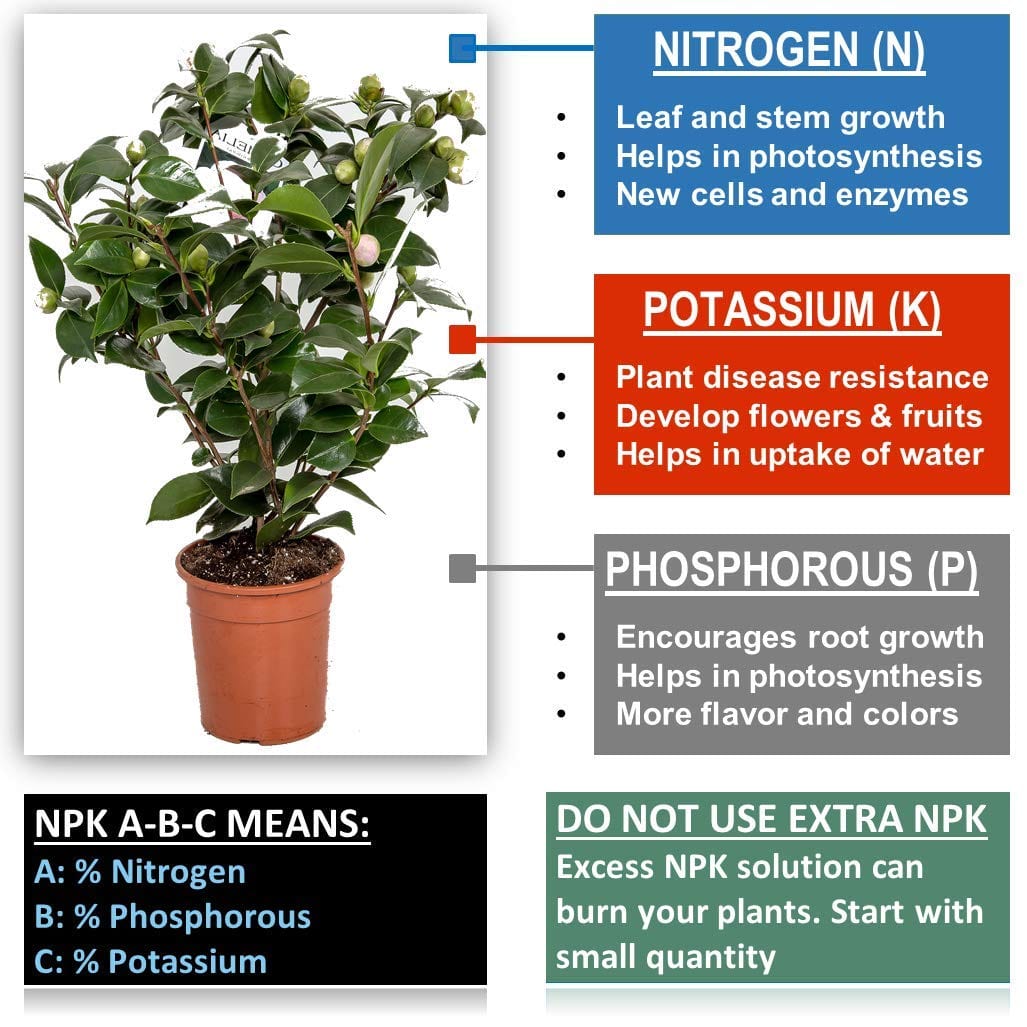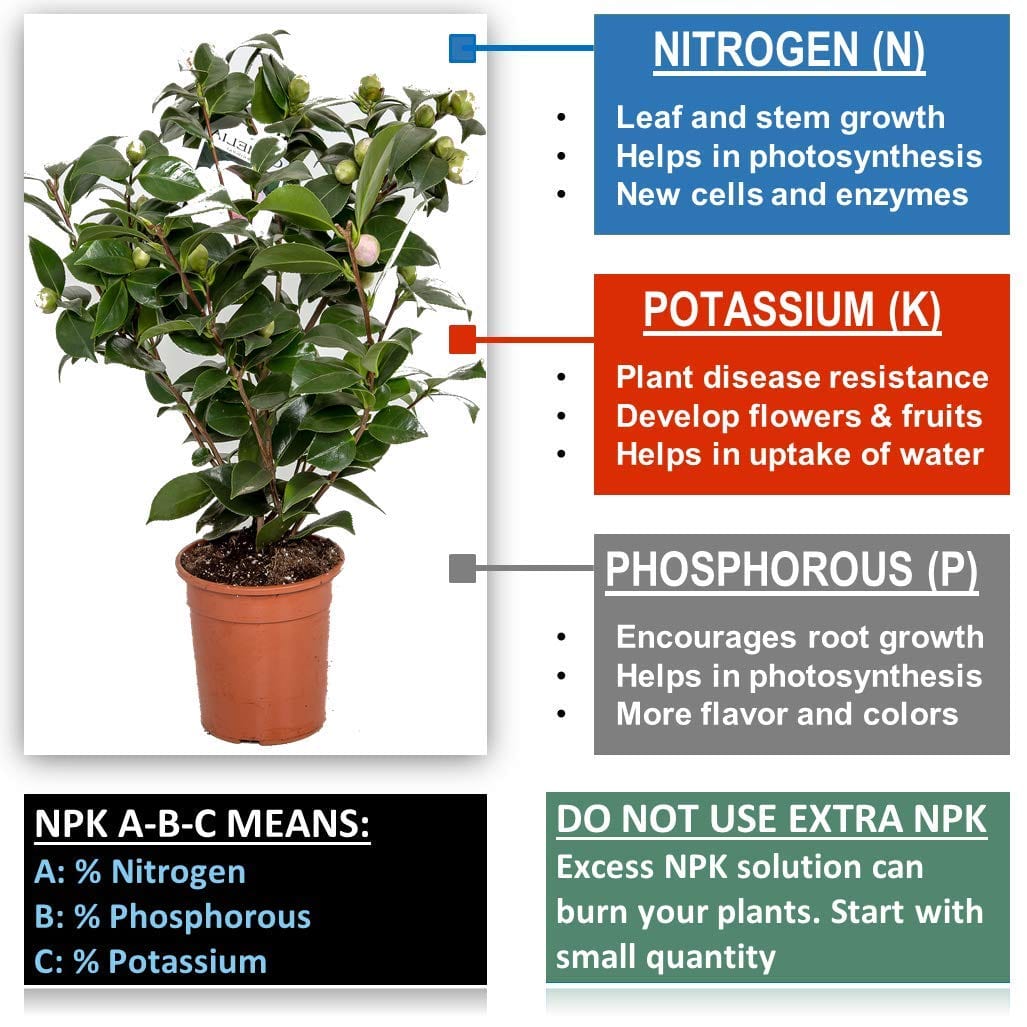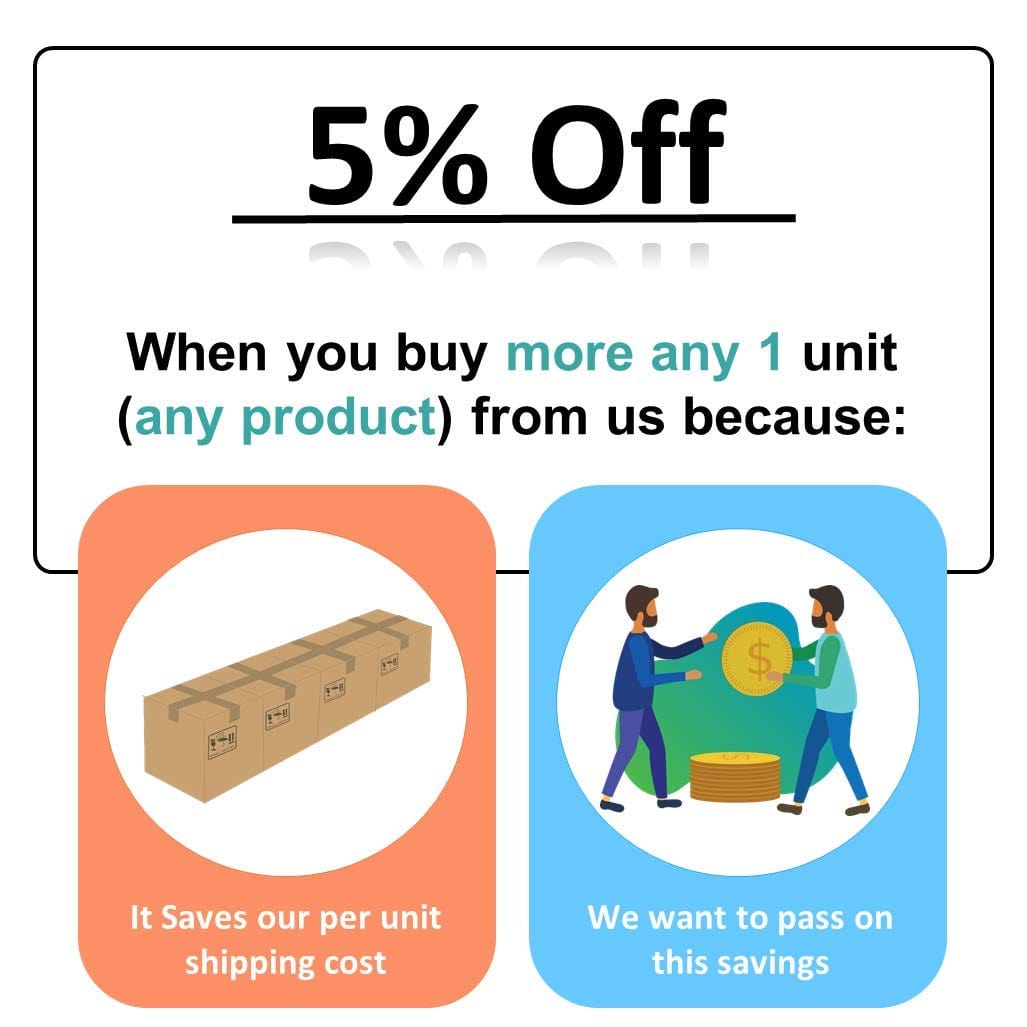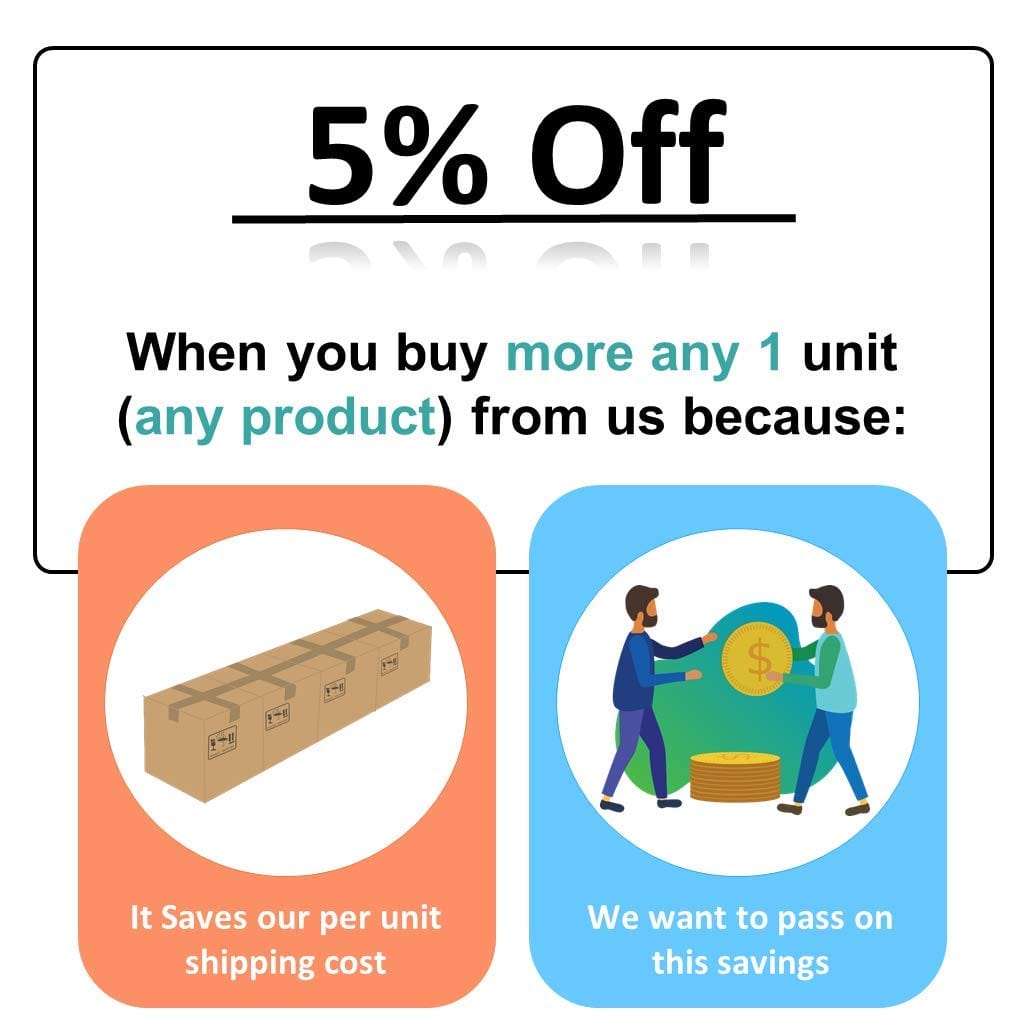 Product Specifications
| | |
| --- | --- |
| Use Location | Open Lawn Garden, Balcony & Terrace, Road-Highway Median, Roadside-Highway Sides, Boundary Wall Outside |
| Soil-Fertilizer-Plant Protection | Organic Fertilizer |
Technical Details
Product Details
| | |
| --- | --- |
| Product Type | Soil & Fertilizer |
| Product Title | Shiviproducts Organic Blood Meal (450 gm) |
| Brand | Shiviproducts |
| Items Included | Blood Meal - Available In 250 Gm, 450 Gm, 900 Gm, and 1.9 Kg Quantity |
| Warranty | Warranty not applicable |
| Country of Origin | India |
| HSN Code | 16029010 |
| Product Dimension | Length 12 cm x Width 12 cm x Height 12 cm |
| Seller Name | Jagdamba Colony Phase 2,Seepat Road,Near dreams Imperia Apartment,Bilaspur- Chattisgarh- India-495006 |
Returns & Cancellation
This product is returnable within 7 day. For more details, please refer to Plantlane's Cancellations, Returns & Refunds Policy