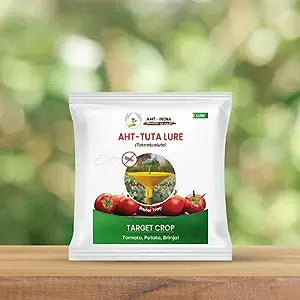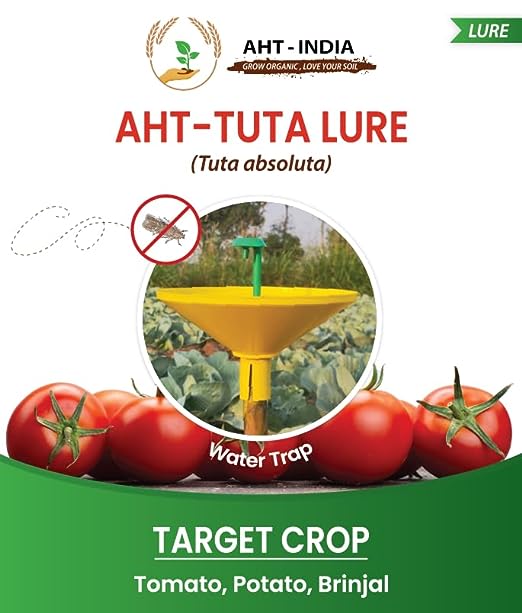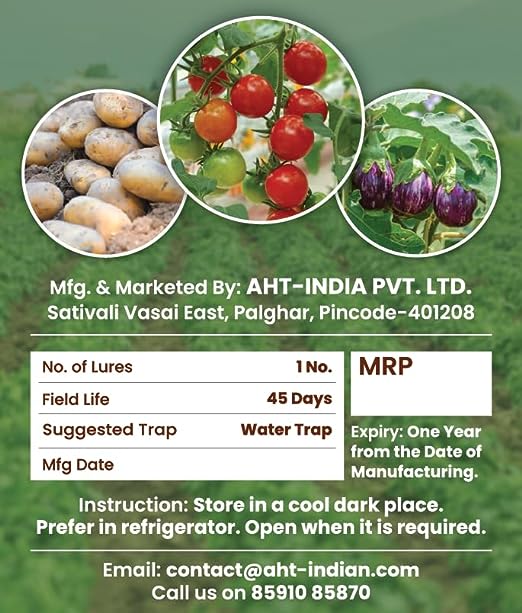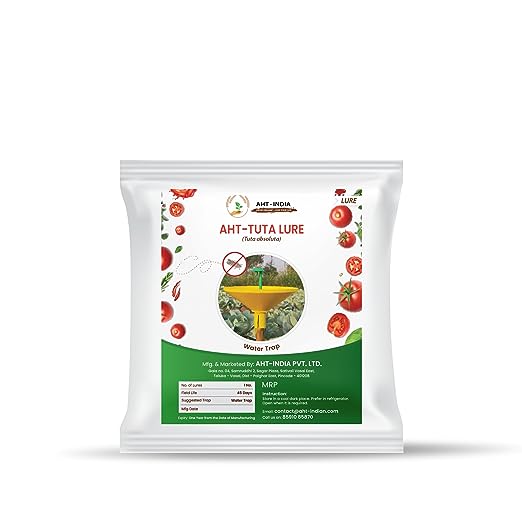 Tuta Lure (Tuta absoluta) Without Trap
The lure releases synthetic pheromones that irresistibly attract male tuta absoluta moths, ensuring high trapping efficiency.
The lure trap serves as a valuable tool for monitoring tuta absoluta populations, allowing farmers to assess pest pressure and make informed pest management decisions.
The lure trap supports sustainable pest control practices by enabling early detection and reducing reliance on chemical treatments.
The lure trap is easy to install, maintain, and comes with clear instructions, making it convenient for farmers to incorporate into their pest management routines.
Made from non-toxic materials, the lure trap poses no harm to beneficial insects or the environment, aligning with eco-friendly pest control approaches.
Supported by research or testimonials, the lure trap has demonstrated its efficacy in reducing tuta absoluta populations, providing customers with confidence in its performance.
Emphasize that the lure is specifically designed to attract and capture tuta absoluta moths effectively. It releases synthetic pheromones that mimic the scent of female moths, making it irresistible to male moths and increasing the trapping efficiency.
Highlight that the lure trap serves as an essential tool for monitoring tuta absoluta populations. By using the lure, farmers can gain valuable insights into the pest pressure and population dynamics, allowing them to make informed decisions about pest management strategies.
Emphasize that the lure is an integral part of an IPM approach, which aims to minimize pesticide use and rely on a combination of strategies for sustainable pest control. The lure trap helps in early detection, allowing for timely interventions and reducing the reliance on chemical treatments.
Mention any user-friendly features, such as easy installation, simple maintenance, and clear instructions provided with the lure trap. This ensures that customers can easily incorporate the lure into their pest management practices without much hassle.
Regular price

Rs. 350.00

Sale price

Rs. 250.00

Unit price

per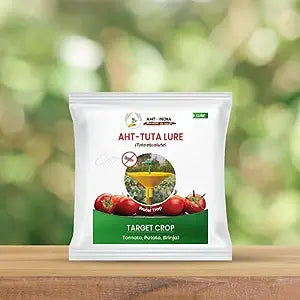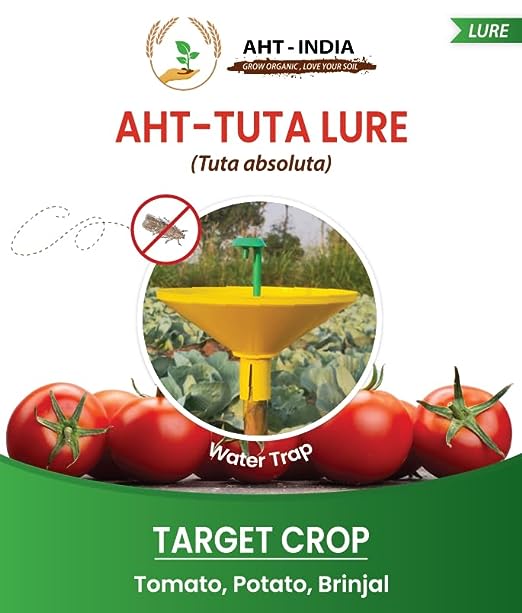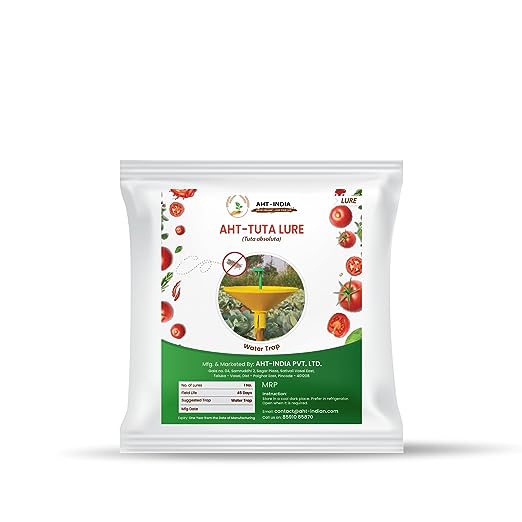 About Seller
Welcome to AHT-INDIA PVT. LTD., a company that specializes in manufacturing traps and lures to control insects. Our products are designed to help farmers and industrial companies control pest insects, such as fruit flies, moths, and beetles. We use special chemicals called pheromones to attract and trap these pests, helping to reduce damage to crops and prevent the spread of disease. We are committed to sustainability and responsible manufacturing practices. That's why we use environmentally friendly materials and production methods to make our products. We are also dedicated to providing our customers with the highest quality products and services. We work closely with our clients to understand their specific needs and provide tailored solutions that meet their requirements.
Product Specifications
| | |
| --- | --- |
| Soil-Fertilizer-Plant Protection | Pheromone Traps & Lures |
Technical Details
Product Details
| | |
| --- | --- |
| Product Type | Plant Protection |
| Product Title | Tuta Lure (Tuta absoluta) Without Trap |
| Brand | AHT-INDIA |
| Items Included | Lure- Available In Pack of 5, Pack of 10, Pack of 15, Pack of 20 |
| Warranty | Warranty not applicable |
| Country of Origin | India |
| HSN Code | 38089199 |
| Product Dimension | Length 8 cm x Width 2 cm x Height 9 cm |
| Seller Name | Agrionic Hightech, Gala No. 4, Samruddhi-2, Sativali-II, Station Road, Vasai Virar,Palghar, Maharashtra- India- 401208 |
Instructions
Care Instuctions
storein cool and dark space preefer refrigerator
Returns & Cancellation
This product is returnable within 7 day. For more details, please refer to Plantlane's Cancellations, Returns & Refunds Policy